News & Announcements
Student HIV Counseling and Testing Coalition
Deadline Extended for Undergraduate and Graduate Students to Apply for the student HIV Counseling and Testing Coalition
Full story...
UCLA Blum Center Expands Search for Innovative Learning Technologies Initiative Worker to Undergraduates
The UCLA Blum Center is seeking an Undergraduate Work Study Student to support the development of an emerging online course, Migration and Health. This position will report directly to the PI of the course, Michael A. Rodriguez, MD, MPH, and will interact with the co-PI and other faculty from the UC system. This Innovative Learning Technologies Initiative (ILTI) course will become part of the UC Global Health Institute's suite of online courses.
Full story...
Calling All UC Students
The 2016-17 Big Ideas Contest launches for University of California students!
Full story...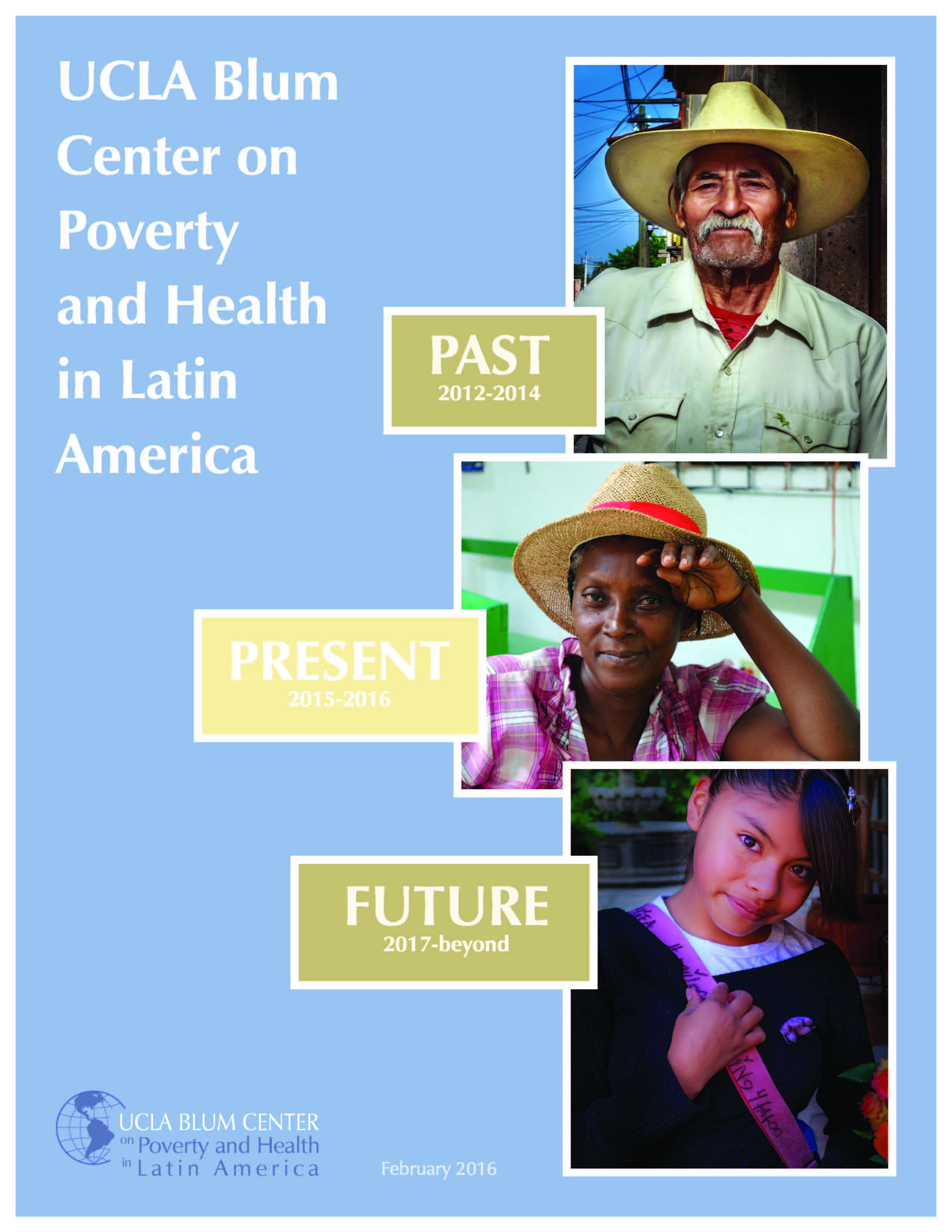 Check out our latest report, UCLA Blum Center on Poverty and Health in Latin America: Past, Present, Future, to find out more about the great work that has been done, what is currently being developed, and some upcoming opportunities.
The UCLA Blum Center on Poverty and Health in Latin America
analyzes the key factors that influence poverty and the social determinants of health including: government practices and policies, community action, social justice, human rights, race, ethnicity, socioeconomic status, religion, foreign policies and more. Within these pages, you will find information on The UCLA Blum Center's:
Join UCLA Blum Center: Become Part of Our Conversation
Like us on Facebook, leave a post of your own, and stay abreast of some of our daily activities. Or follow us on Twitter and retweet our posts to your followers.