News & Announcements
INSTITUTE FOR MEXICANS ABROAD & TOGETHER WE CAN/JUNTOS PODEMOS SCHOLARSHIP
This funding will be available to all UCLA undergraduate and graduate students of Hispanic/Latino origins. Application closes: May 13th, 2016.
Full story...
Discounted surgeries bring the uninsured new hope in California
"When you're eating your delicious lettuce, most likely someone without insurance cut it for you," Enriquez said. Emergency rooms will treat emergencies. But for debilitating ailments that fall short of being life-threatening, the uninsured have few options. "You're not admitted until you're close to dying, which is a paradox," Enriquez said.
Full story...
LHA Petition for LGBT Rights in Health Care
LHA is currently distributing a petition advocating that the FDA add questions to the screening process in order to identify MSMs with a low-risk of having HIV/AIDs.
Full story...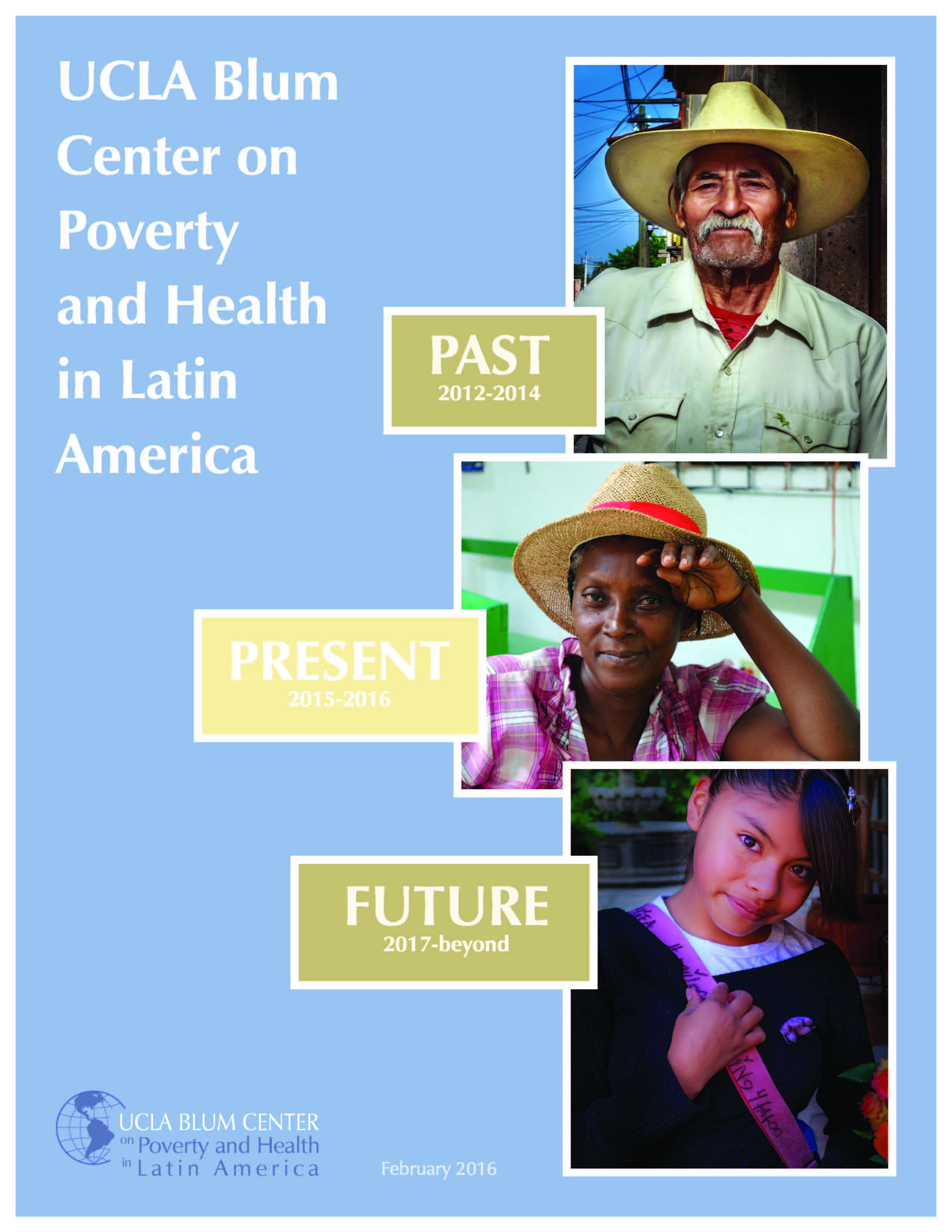 Check out our latest report, UCLA Blum Center on Poverty and Health in Latin America: Past, Present, Future, to find out more about the great work that has been done, what is currently being developed, and some upcoming opportunities.
The UCLA Blum Center on Poverty and Health in Latin America
analyzes the key factors that influence poverty and the social determinants of health including: government practices and policies, community action, social justice, human rights, race, ethnicity, socioeconomic status, religion, foreign policies and more. Within these pages, you will find information on The UCLA Blum Center's:
Join UCLA Blum Center: Become Part of Our Conversation
Like us on Facebook, leave a post of your own, and stay abreast of some of our daily activities. Or follow us on Twitter and retweet our posts to your followers.