News & Announcements
COEMH Fellows - Updates from the Field
The Center of Expertise on Migration and Health (COEMH), administered in part by the UCLA Blum Center, is one of the first multidisciplinary, university-based program in the world devoted to systematically studying the health consequences of international population movements and developing more effective strategies to address them.
Full story...
Venezuela's Public Health Emergency
The economic crisis in this country has exploded into a public health emergency, claiming the lives of untold numbers of Venezuelans. It is just part of a larger unraveling here that has become so severe it has prompted President Nicolás Maduro to impose a state of emergency and has raised fears of a government collapse.
Full story...
Ecuador Extends State of Emergency for the Earthquake Aftermath
Ecuador extended the state of emergency declared on 16 April, following the earthquake that devastated populated coastal leaving more than 600 dead and thousands of homes destroyed, said President Rafael Correa.
Full story...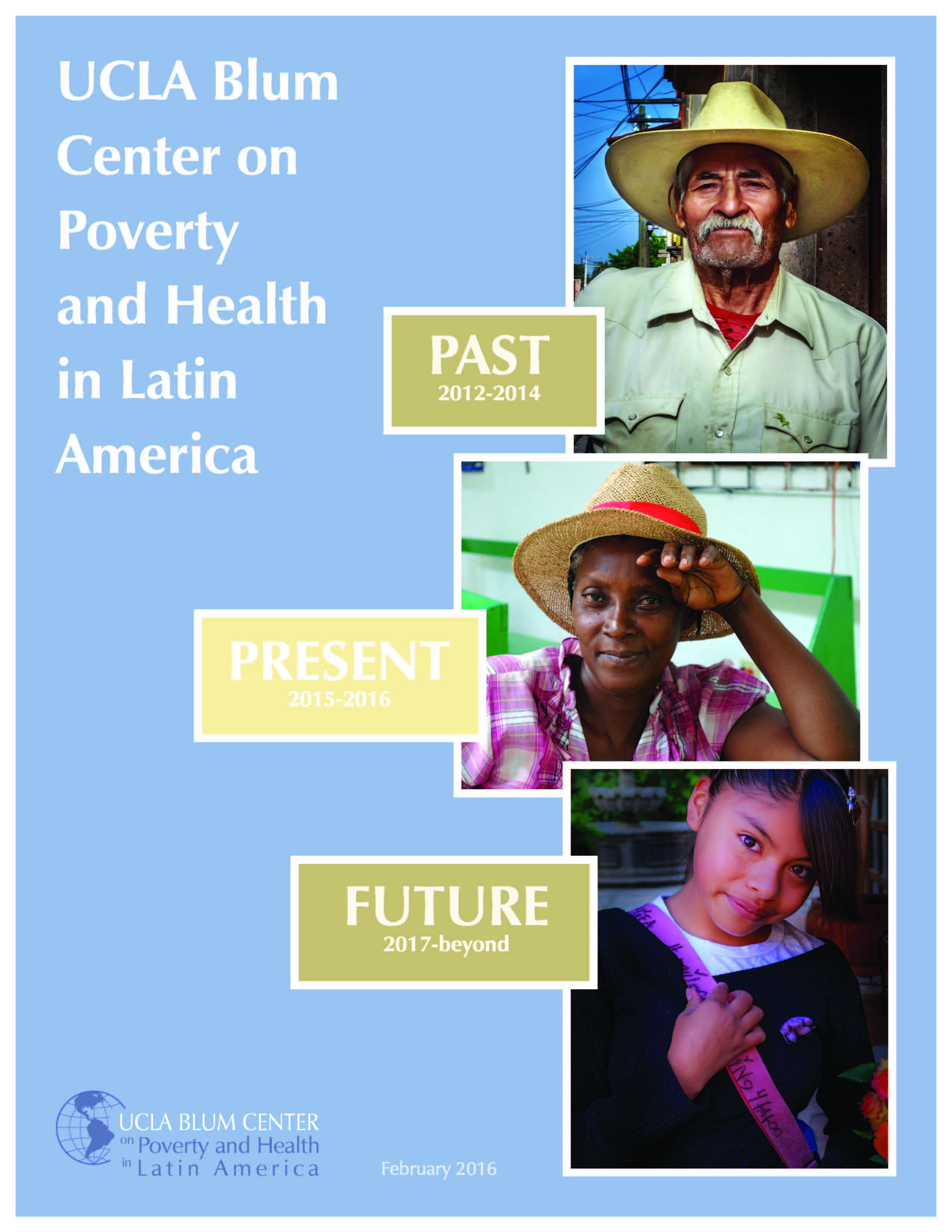 Check out our latest report, UCLA Blum Center on Poverty and Health in Latin America: Past, Present, Future, to find out more about the great work that has been done, what is currently being developed, and some upcoming opportunities.
The UCLA Blum Center on Poverty and Health in Latin America
analyzes the key factors that influence poverty and the social determinants of health including: government practices and policies, community action, social justice, human rights, race, ethnicity, socioeconomic status, religion, foreign policies and more. Within these pages, you will find information on The UCLA Blum Center's:
Join UCLA Blum Center: Become Part of Our Conversation
Like us on Facebook, leave a post of your own, and stay abreast of some of our daily activities. Or follow us on Twitter and retweet our posts to your followers.